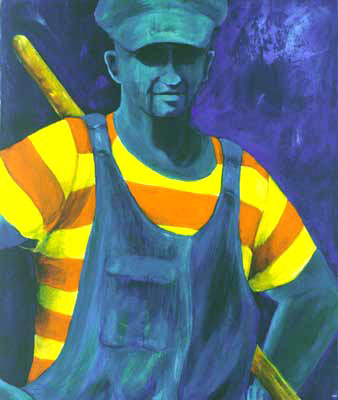 Moonlit Harvester
Acrylic/Canvas (18"x24"/45.7x60.9) image ©ruth hartman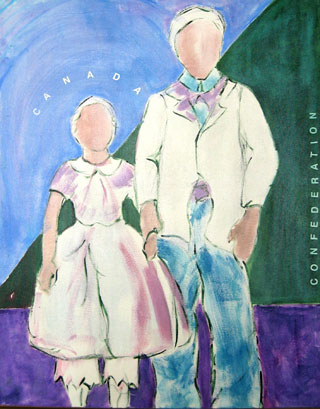 The Confederates
Acrylic/Canvas (24"x30"/60.9x76.2) image © ruth hartman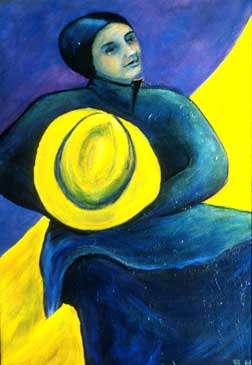 Pioneer of Queen's Bush
Acrylic/Canvas (18"x24"/45.7x60.9) image ©ruth hartman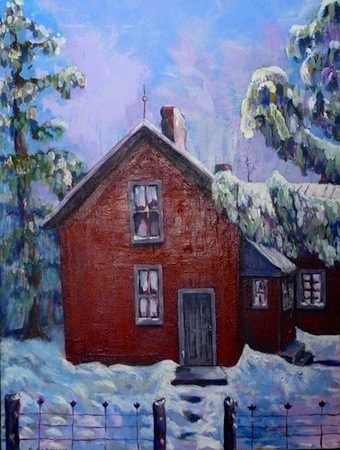 Homestead, Queen's Bush
Acrylic/Canvas (18"x24"/45.7x60.9) image ©ruth hartman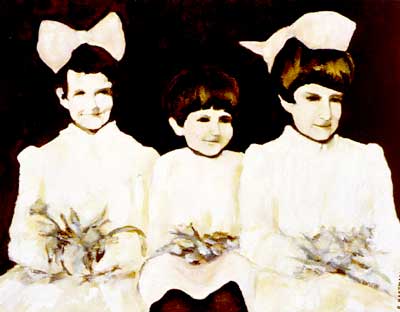 Cousins - c. 1920
Acrylic/Canvas (18"x24"/45.7x60.9) image ©ruth hartman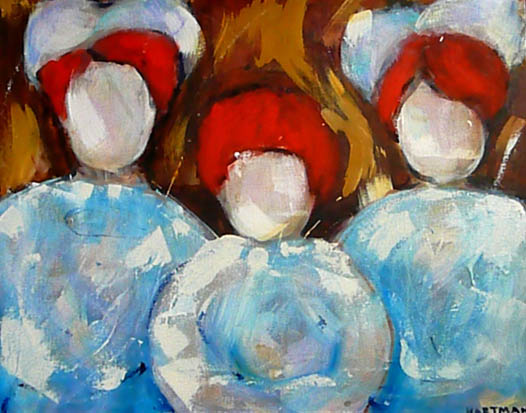 Cousins Three
Acrylic/Canvas (18"x24"/45.7x60.9) image ©ruth hartman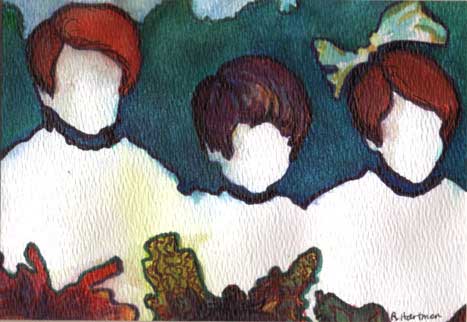 Three girls
Watercolour (5"x7"/12.7x17.8) image © ruth hartman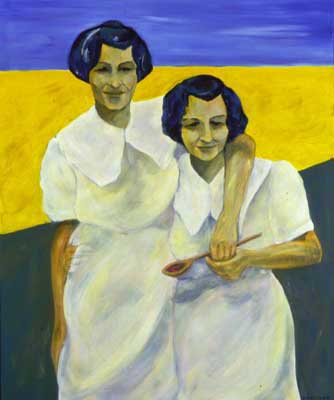 Sisters
Acrylic/Canvas (24"x30"/60.9x76.2) image © ruth hartman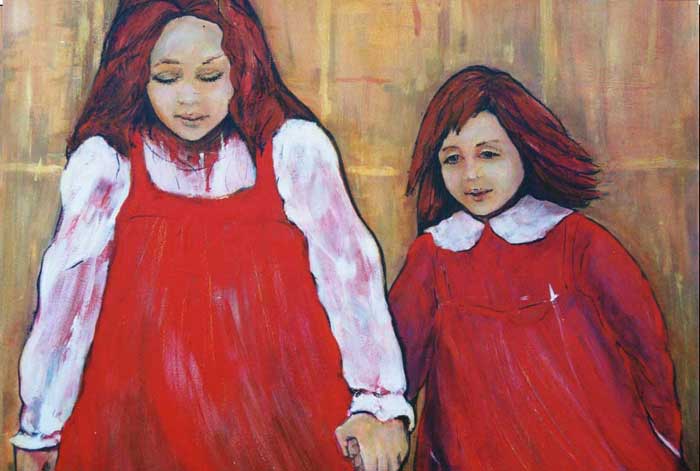 Red Cousins
Acrylic/Canvas (24"x30"/60.9x76.2) image © ruth hartman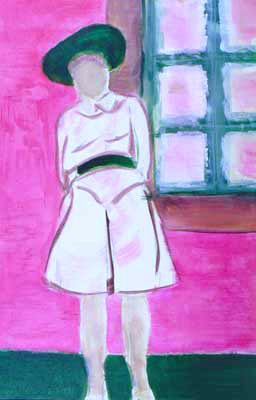 Daisy/Expectation
Acrylic/Canvas (18"x24"/45.7x60.9) image ©ruth hartman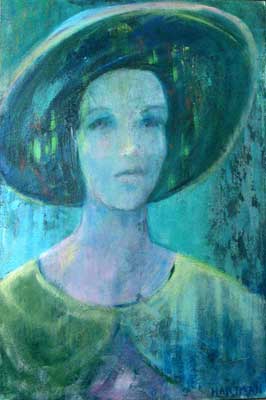 Magnolia/Resignation
Acrylic/Canvas (20"x30"/50.8x76.2) image ©ruth hartman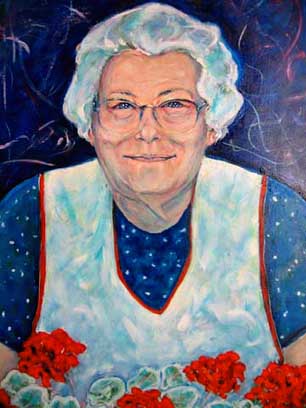 Geranium/Joy
Acrylic/Canvas (18"x24"/45.7x60.9) image ©ruth hartman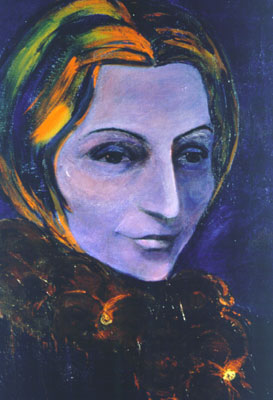 Weschmater
Acrylic/Canvas (16"x20"/40.6x50.8) image ©ruth hartman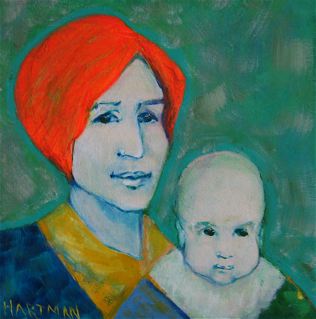 Ma-ternity
Acrylic/Canvas (12"x12"/30.5x30.5) image ©ruth hartman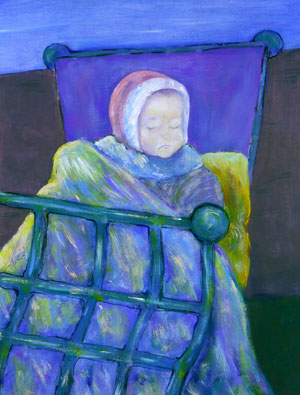 In-Fancy
Acrylic/Canvas (18"x24"/45.7x60.9) image ©ruth hartman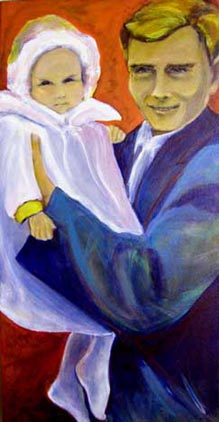 Big Brother
Acrylic/Canvas (10"x20"/25.4x50.8) image ©ruth hartman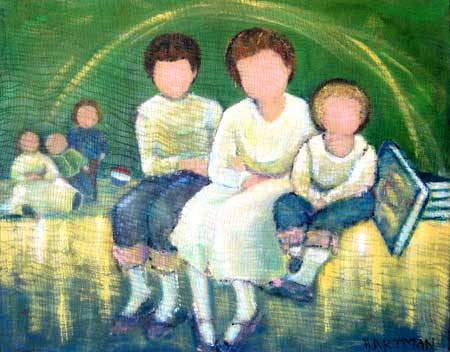 Rubberball
MixMedia/Canvas (22"x28"/55.9x71.1) image ©ruth hartman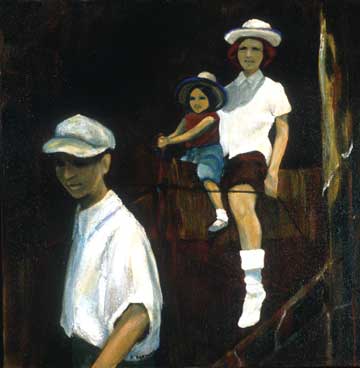 Stable Kids
Acrylic/Canvas (20"x20"/50x50) image ©ruth hartman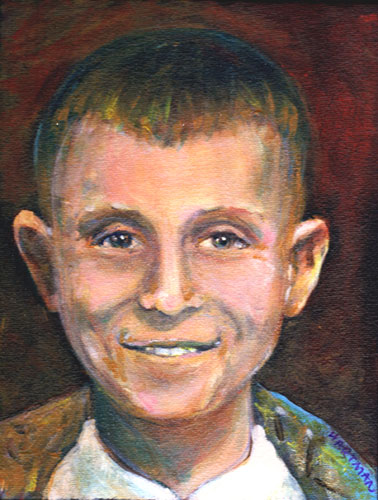 Neustadt1
Acrylic/Canvas (7"x9"/17.7x22.8) image ©ruth hartman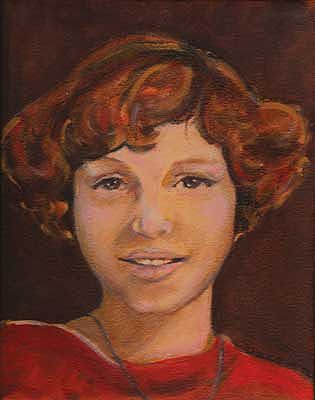 Neustadt2
Acrylic/Canvas (7"x9"/17.7x22.8) image ©ruth hartman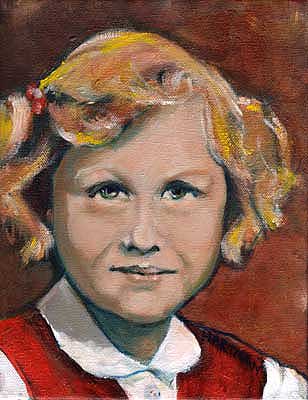 Neustadt3
Acrylic/Canvas (7"x9"/17.7x22.8) image ©ruth hartman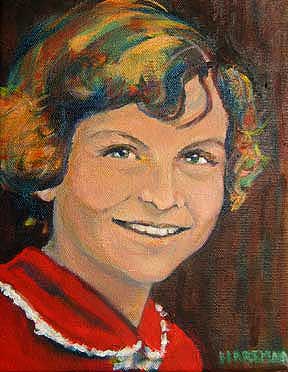 Neustadt4
Acrylic/Canvas (7"x9"/17.7x22.8) image ©ruth hartman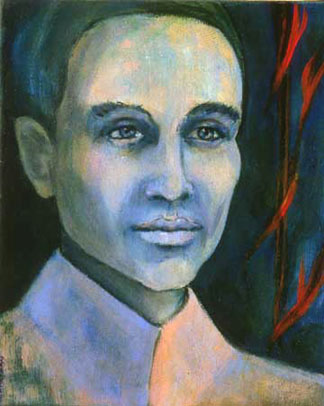 Confirmation
Acrylic/Canvas (10"x12"/25.4x30.4) image ©ruth hartman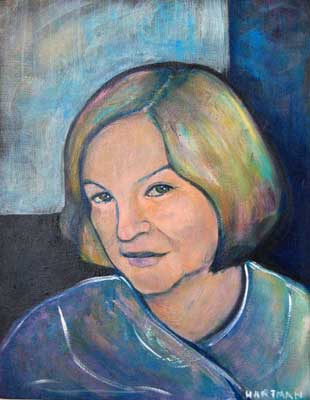 Not Dark Yet
Acrylic/Canvas (14"x18"/35.6x45.7) image ©ruth hartman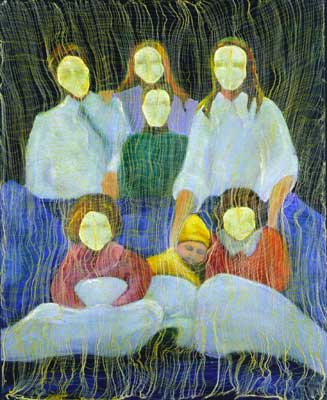 Sib-line Sleep


This series began in 1997, as a result of documenting and inquiring into the lives of my paternal and maternal ancestors.

They arrived around 1850 in Saugeen First Nations ancestral territory near Lake Huron, which through treaties, the British called Queen's Bush. It is now known as Ontario's Grey-Bruce area. Most had come via Quebec or New York from the duchies and kingdoms preceding what became Germany in 1870.

My ancestors settled in the forests along the Saugeen River in Normanby Township. Together with English, Scottish and Irish immigrants, they built the communities of Neustadt, Ayton, and in the settlement of Nenagh, they lived side by side with indigenous families and black families who had found safe haven in the bush.

The settler/pioneer days of my ancestors were consumed with the need for self-sufficiency on the homestead but also with the desire for community. My ancestors were charter founders of area schools, such as SS#5, and area churches. Their lives, now bracketed by birth and death, affirm continuity but also the finite space we occupy.

The series has moved from the 19th to 20th century and is now an exploration of images from my own past.The use of "no faces" in this series was initially to portray what is not known and then as motif for a shared or universal heritage.