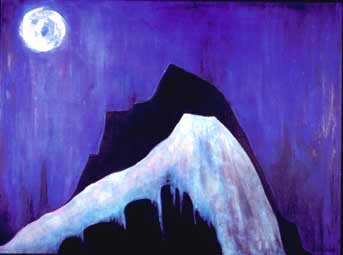 Penguin Island, Antarctica
Acrylic/Canvas (36"x48"/91.4x121.9)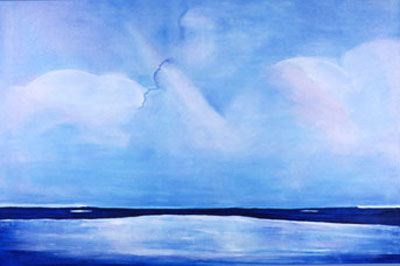 Drake Passage, Antarctica
Acrylic/Canvas (36"x48"/91.4x121.9)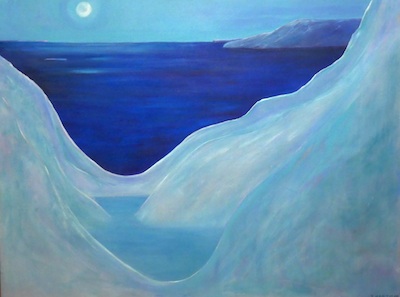 Baffin Berg, Nunavut, Canada
Acrylic/Canvas (36"x48"/91.4x121.9)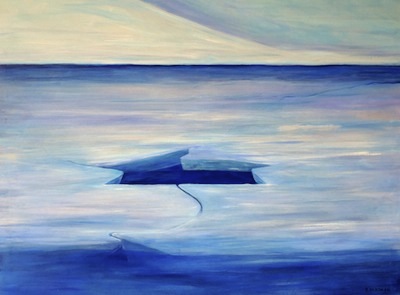 Unity, Nunavut, Canada
Acrylic/Canvas (36"x48"/91.4x121.9)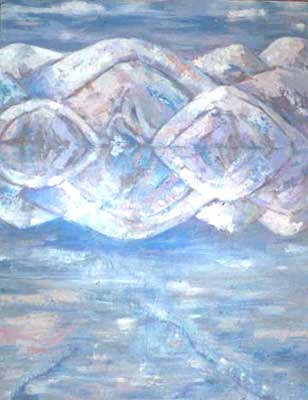 Bylot Island, Nunavut,Canada
Acrylic/Canvas (24"x30"/60.96x76.2)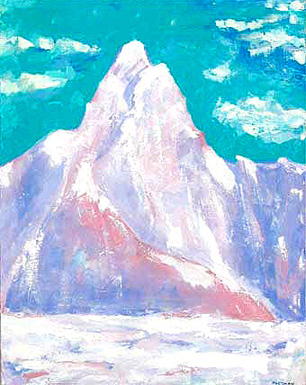 Berg Duo, Nunavut, Canada
Acrylic/Canvas (24"x30"/60.96x76.2)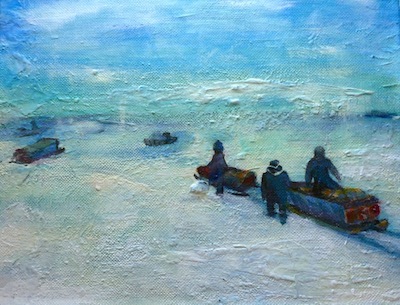 Floe Edge, Nunavut, Canada
Acrylic/CanvasBd (8"x10"/20.3x25.4)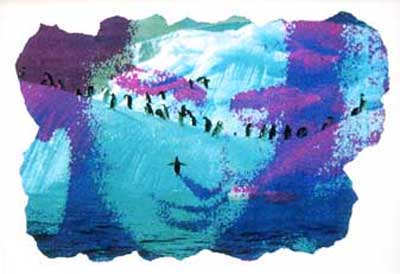 Antarctic Alma
MixMedia/Paper (8"x10"/20.3x25.4)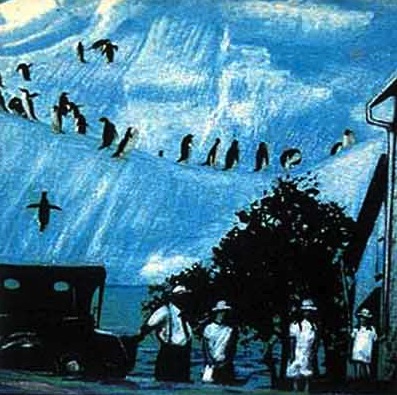 Sunday Drive
MixMedia/Paper (10"x10"/25.4x25.4)
My 'ice paintings' resulted from trips to the Arctic and Antarctic in 1989 and 1993 during which I came to appreciate the multi-faceted beauty and emotional power of ice.
Ice symbolizes both the permanence and impermanence of our collective past, present and future. Whether still, melting or advancing, its effect can be both reassuring and ominous.
The ice caps we took for granted since the ice age are melting in the current geological age of anthropocene - the last 200 years of significant and unprecedented acceleration of the impact of human activity on our planet's ecosphere.